Who needs real love?
Ok, Mark (panasonicyouth) tagged me today for the latest buzz enjoyment. Top 10 celebrity crushes. This was easier than I thought. Hope that doesn't make me a trollop...
RULES:

1. You post your top 10 fantasy guys/girls
2. You tag 10 people.
3. You CANNOT tag someone who has already been tagged.
4. You have to let the people you tagged know that they've been tagged.
5. These are the rules they must be repeated every time.
6. THERE MUST BE PHOTOS! AT ALL TIMES!

#10 Paul Walker
who cares if he can act. Those baby blues get me every time.
#9 Matthew McConaughey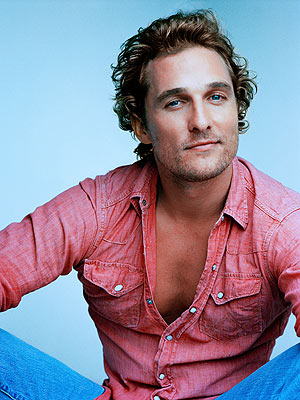 Makes me glad that I live in Texas now...
#8 Mark Walhberg
What gay man didn't devote some attention to Mark back in his days with Calvin Klein?
#7 Bruce Willis... yea, i said Bruce Willis.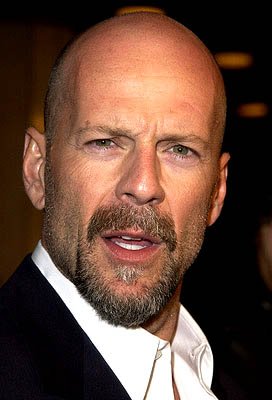 At age 52 this man has even more sex appeal than he did 20 years ago. And i simply can NOT resist a shaved head...
#6 Mark Consuelos
Sure he's a soap opera star but who cares. I have never been so jealous of Kelly Ripa in my life.
#5 Mario Lopez
I realize that Mark has already claimed him, but people, let's be reasonable...look at those dimples! He could save my bell anytime.
#4 Antonio Sabato Jr.
This was manna from heaven for me when I was younger. My heart still skips a beat.
#3 Ricardo Antonio Chavira
Another TX boy. This is why i am glued to Desperate Housewives on Sunday nights.
#2 Ricky Martin
I simply can't help it. Truly, i can not. He affects me...
And for # 1 - Adam Rodriguez
Adam is the ultimate. If you looked up the perfect man for Pix in some magical book, Adam's picture would be there. Gasp and swoon. My heart races and breathing quickens when i watch CSI Miami. Rarely does someone affect me on such a visceral level, but he certainly does...
Ok, here's my tagged list:
theshadowboxer
seb
spritopias
shazzib
jerrycooke
funksteena
zenabby
fab
melpixie
azannie
You'll
♥
Loading related posts from sailthru...